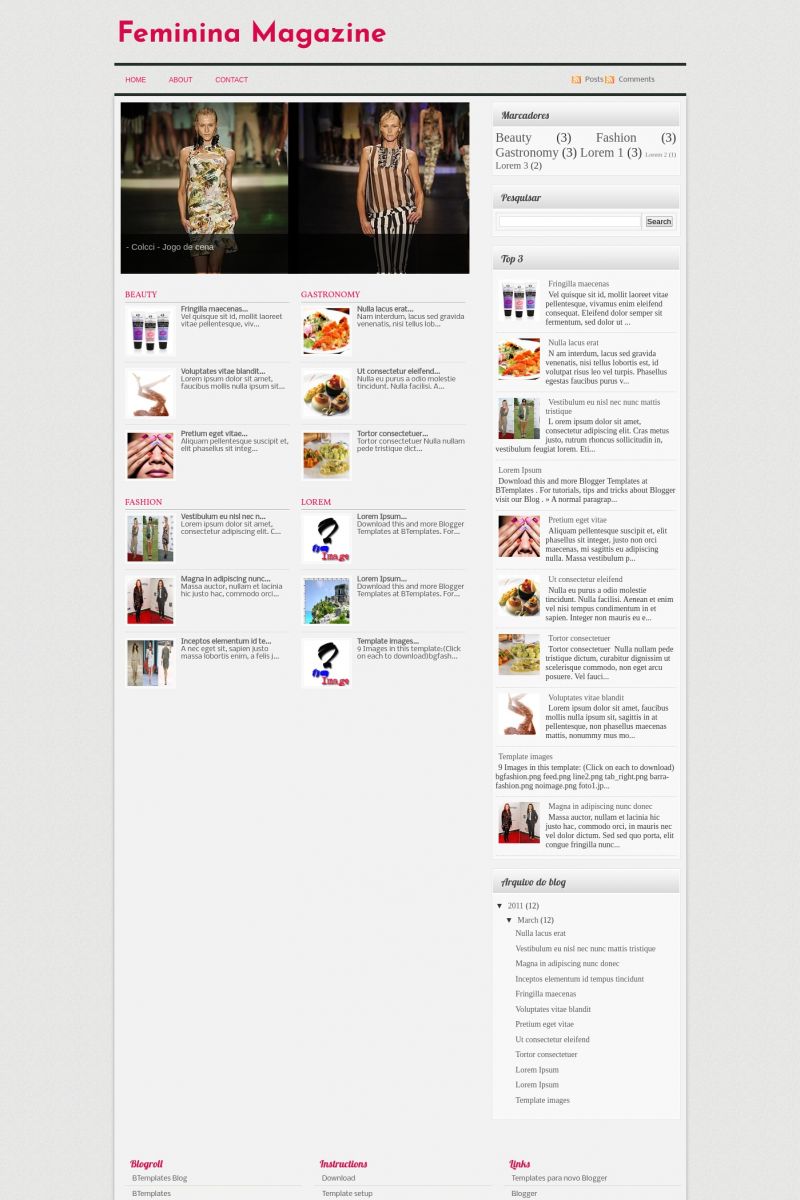 Description
Feminina is a free premium Blogger template with 3 columns, magazine-styled, right sidebar, gallery-styled, rounded corners, an exclusive design for Blogger, footer columns, slider, posts thumbnails, girly looking and neutral colors. Excellent template for blogs about fashion, home and decoration or photography.
Demo & Download
Demo Feminina Blogger Template
Download Feminina Blogger Template
Thanks.